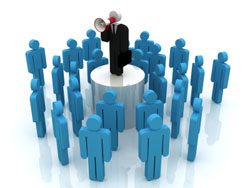 Mass notification is the process of emailing/texting to students on a campus or in a building, when there is an emergency event like a bomb threat or shooting.
Mass Notification & Emergency Communication systems today protect us against more than just fires. These systems alert us and provide us with critical information and directions to follow during dangerous weather, acts of terror or other hazardous events. To reach the majority of occupants, these messages must integrate across multiple platforms and include a complete range of communication methods-both visual and auditory.
Visual cues can include strobes, digital signage, email notifications, text messaging, flat panel and message board displays. Audio notification must provide signaling that is successfully delivered throughout the indoor and outdoor space with a clarity and intelligibility that ensures the content of the message is not lost.